Cambodia's thousand year old temples include bas reliefs of musicians and dancers displaying the country's rich history of arts. Since the Angkor period many new musical influences (in particular from Asia and Middle East) has provided Cambodia with a diverse number of traditional instruments including lutes, harps, xylophones, flutes, woodwind, drums, tuned percussion and bowed instruments – all with their unique sound.
We are pleased to share some of those sounds here!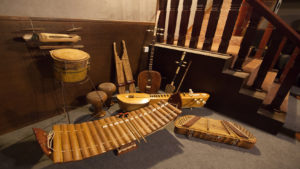 A full sample library with over 200 samples, loops & hits (in both WAV & AIFF format) is available for purchase (US$49).
Please contact us if you would like a copy.
To download all MP3 samples from the media player above, please click "download" button.

To find out more information about these instruments please check out Sounds of Angkor website!